From Monday October 22, 2018 to Thursday October 25, 2018, there will 23 talks on K-Theory and Noncommutative Topology at the Hyatt House in San Juan. Professors, Graduate and undergraduate students are all invited.
Schedule
To see the schedule click here.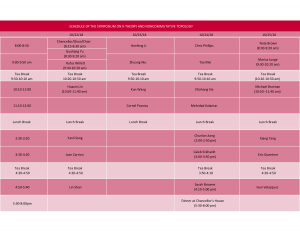 Book of Abstracts
To access the Book of Abstracts click here.