Congratulations to Adriana M Ortiz Aquino for her 2017 SACNAS Student Presentation Award. Adriana recently gave a presentation at 2017 SACNAS: The National Diversity in STEM Conference in Salt Lake City, Utah.
SACNAS is a society of scientists dedicated to fostering the success of Chicano/Hispanic and Native American scientists—from college students to professionals—to attain advanced degrees, careers, and positions of leadership in science. This year, the National Conference gathered about 4000 students and professionals. Taking place over three days, October 19-21, 2017, the conference showcased both undergraduate and graduate student presentations, offered scientific symposia, keynote addresses, professional development sessions, and a grand exhibit hall in which students interacted with over 300 exhibitors representing colleges and universities across the nation.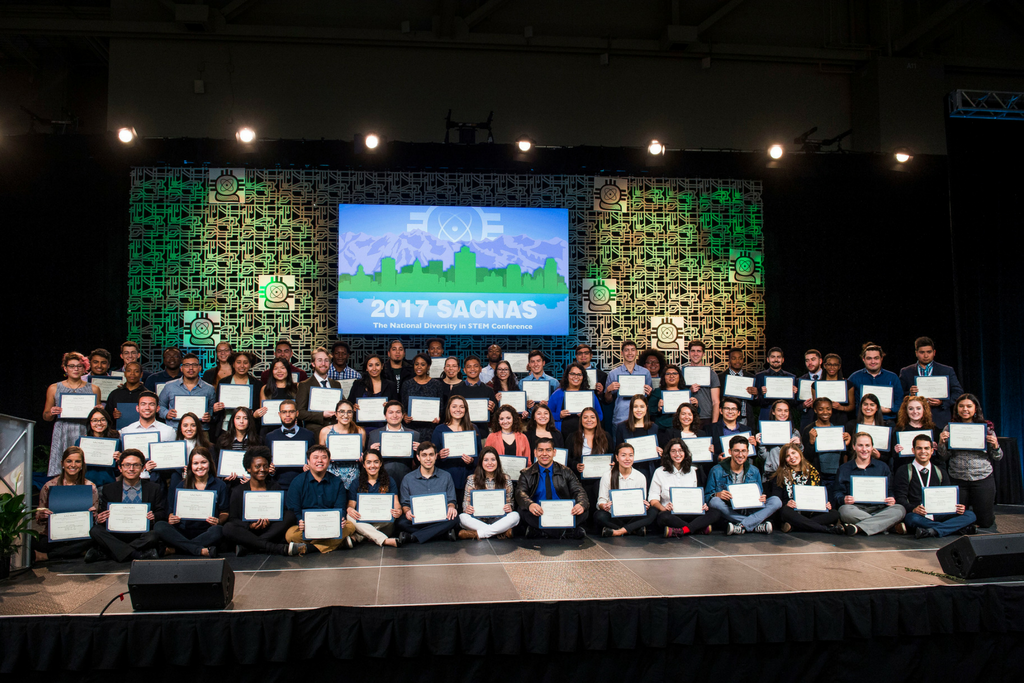 Adriana's research and presentation on Networks provided evidence to validate the belief that networks from different categories, such as retweets, protein interactions, or web page links, have inherently unique characteristics.
Once again, congratulations, Adriana!